BRAND - EDMA TOOLS
Since 1937, EDMA company has been manufacturing hand tools for professional constructors.
EDMA products' range is dedicated for 7 different construction professions :
TILER - DRYWALLER - MASON- FACADE INSTALLER - ROOFER - FLOOR INSTALLER - LANDSCAPER
The company strategy is to develop innovative tools providing time saving and effort saving solutions to profesionnal contractors.
ENVIRONMENT-FRIENDLY PRODUCTION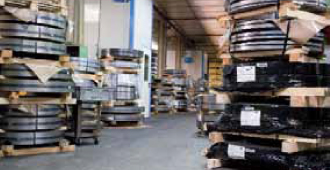 To preserve the environment, EDMA® has always had a strategy of sustainable development. EDMA® manufacturing process emits no toxic substances into the atmosphere.
EDMA® headquarters are based in an ISO 14001 certified industrial techno park, where each company must meet rigorous standards in terms of ecology, such as waste management or reduction of energy consumption.
All the EDMA® tools are manufactured according to the REACH standard prohibiting the use of toxic chemicals harmful to consumers.
Permanently willing to improve its path toward a less impactful activity onto the environment, EDMA has developped a cardboard packaging for many of its tools.
A TEAM AT YOUR SERVICE
 The logistics department of the group is equipped with the best storage and shipping equipment to meet order preparation deadlines within 48 hours.
Our sales administrators speak French, English, Spanish and German. They are at your disposal for all commercial requests and inquiries.
Our sales team covers the entire territory to assure frequent visits to our customers.
EDMA® is established in over 60 countries worldwide across the 5 continents. Our export salesmen are EDMA® ambassadors globally and all our foreign partners are visited each year to ensure optimum commercial development.
EDMA® also attends many international construction equipment exhibitions.
As Authorized Economic Operator (AEO), EDMA benefit from simplified customs clearance for its international trade exchanges.
USER SAFETY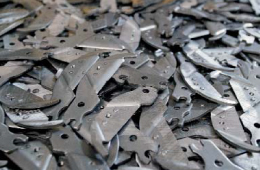 EDMA® tools are reliable to use and produce no noise or volatile dust, that can be harmful to user health.
The EDMA® tools are designed for heavy-duty use, thanks to high quality manufacturing processes, the finest raw materials and new ergonomic and antiskid plastic handles (registered design) for user comfort.
EDMA QUALITY

Since 1937, EDMA® has developed " sustainable tools for a sustainable environment®." For this purpose, the group is certified ISO 9001 : 2008 for all its business processes.
To ensure its customers optimum and constant product quality EDMA® designs and manufactures its tools in France.
Each EDMA® tool is tested in situations prior to marketing.
INNOVATION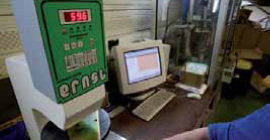 The Research & Development department of EDMA® is dedicated to continually meet the needs of professionals and develop the construction and public works market in France and internationally.
EDMA® innovations are the result of an extensive field study in collaboration with a network of professional craftsmen to meet their application requirements.
EDMA® strives to develop practical and ergonomic tools, saving time and effort for the user.
A constant registration process of patents, trademarks and models accompanies the launch of new EDMA® tools.
WARRANTIES
All EDMA® tools are 2 years warranty*.
*Except pneumatic and electrical tools : one year , and laminate flooring guillotines : five years.
EDMA® replaces faulty products in case of manufacturing defect when the tool is used normally.
For each client claim about faulty product, our quality department gives an appropriate reply within 10 days.
contact@abritu-tool.com